Pearl Jam's Jeff Ament Defends Gory Anti-Trump Poster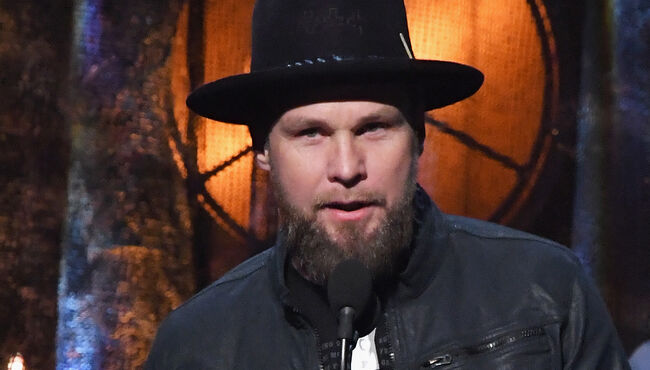 Pearl Jam isn't worried much about the outcry surrounding a concert poster from the band's recent show in Missoula, Montana.
The poster appears to depict several Washington D.C. landmarks burning, including the White House and Washington Monument. But what caused the band the most grief was that the poster also appears to depict President Trump's rotting corpse being picked at by a bald eagle.
Bassist Jeff Ament, who designed the poster with artist Bobby Brown to raise money for democratic U.S. Senator Jon Tester, defended his work.
"The role of artists is to make people think and feel, and the current administration has us thinking and feeling," Ament said in a statement. "I was the sole conceptualist of this poster, and I welcome all interpretations and discourse. Love, from the First Amendment, Jeff Ament."
The piece was widely criticized by republicans. RNC chairwoman Ronna McDaniel decried the image as "despicable."
A spokesman for Sen. Tester told Variety that the candidate had no input on the poster and didn't see it before the show. The campaign added "we don't like it. And we don't condone violence of any kind."
The poster also appears to depict Sen. Tester, flying over the gruesome scene on a green tractor.
The controversy comes several weeks after Ament said in an interview that he welcomes negative responses to his band's political activity.
Earlier this month, Pearl Jam raised over $11 million dollars to fight homelessness in the band's hometown of Seattle, Washington.
The Rock and Roll Hall of Fame band's lone new music release so far this year was a song called "Can't Deny Me," which referenced the refugee crises around the world.
The band has three more shows on its calendar this year. Then, Ament and company are expected to forge ahead on a new studio album, which would be the band's eleventh.
Photo: Getty Images